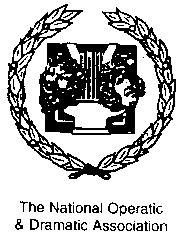 Blaenau Gwent Young Stars

Youth Musical Theatre Company

'Children of Eden'

(2001)

Producer: Kevin Wood,     M.D: Craig James

Guest Conductor: Emyr Roberts

This was the first time I had seen this show. It begins with the dawning of the universe with Adam and Eve. The second Act moves on in time 900 years with Noah building the Ark. It is a memorable and moving story which was beautifully portrayed by this young talented company. Craig James had produced a wonderful sound from the young voices. He also played the part of Father, his own superb voice ideally suited to the role. Adam and Eve, David Jones and Emma Carter did well with Josh Lewis and Gareth Holloway as the Young Cain and Able. Dorian Wood and Lewis Hodson took over the parts as the story progressed.

In the second act Dorian played the part of Noah and Kayleigh Morgan (Mama Noah) giving us one of the highlights of the evening with her rendering of 'Ain't it Good'. Gemma Carson was excellent as Yonah but it was a team effort which made the eveing such an outstanding success. Thank you all. Connie and I will remember the evening for a very long time.

by Derek Grattidge

A Review taken from NODA NEWS - Autumn 2001.

Blaenau Gwent Young Stars

Youth Musical Theatre Company

'Mister Scrooge'

(1999)

Producer: Kevin Wood,     M.D: Craig James

Choreographer: Alexis Edwards

I was looking forward to this production and I was not disappointed. There is always a freshness about a performance given by Young People. Their enthusiasm bubbles and encmpasses the audience. Kevin Wood had chosen his cast well, the title role being played convincingly by Gareth Davies. Never easy fr a young person to age and to sustain it for several hours. Gareth did just that. Well done. There were many notable performances by a very large cast but I thought Oliver Wood and Kelly Marshallas Mr. and Mrs. Crachit and their children all did well as a family particularly Josh Lewis who stole everyone's hearts as Tiny Tim. Dorian Wood and Heather Lacey were also excellent as the Fezziwigs. Craig James had the music well under control throughout the evening.

It was pleasant renewing my aquaintance with Terry Underwood who was responsible for writing the very attractive music and book.

Finally it gave me great pleasure to present N.O.D.A. awards to the production team and to several members of the cast.

by Derek Grattidge

A Review taken from NODA NEWS - October 1999

Mister Scrooge - Blaenau Gwent Young Stars

From their leafy wreaths to their Darth Vader cloaks, the Ghosts were by far the highlights of this Youth Production.

With flames of hell burning in the background, the two spirits that comprise the Ghosts of Christmas Yet to Come (Rachel Marshall and Emma Hacker) wore frightening black masks and swirling capes. They struck a stunning pose, perhaps more reminiscent of Star Wars than Charles Dickens.

Wreathed in chains, Scrooge's dead ex-business partner, Marley (Rebecca Hudd), set the ghoulish scene which was then brightened by the fabuous costume of the Ghost of Christmas Present (Lewis Vaughan), who was decked out in a long green coat with a fur trim.

Gareth Davies gave a very strong performance in the linchpin role of Ebenezer Scrooge, the miser who learns the error of his ways after being shown the effects of his meanness on his victims by the three Ghosts.

Oliver Wood gives a enthusiastc performance as Bob Crachet, Scrooge's beleaguered clerk.

Ever positive, Wood captures well Crachet's innocent determination to hang on to his belief in the innate milk of human kindness.

Packed with songs, the production, by Newport writer/composer Terry Underwood, was lively and colourful, particularly the 'It's Cold' song in which Bob Crachet and Scrooge's apprentices strip off their suits and perform in their long johns.

Accompanied by the excellent 'Mister Scrooge's Band', the young singers had very clear voices and had the audience clapping along to some of the songs.

Review by: Madeleine Ponnell

The South Wales Argus

Blaenau Gwent Young Stars

' The Lion, The Witch, and The Wardrobe'

(1996)

Producer: Kevin Wood        Musical Director: Craig James

Choreographer: Gina Morgan

If the BBC are looking for a new lad to take the lead role in Just William, they need look no further than Dorian Wood, who played Edmund in 'Blaenau Gwent Young Stars' production of 'The Lion, The Witch and the Wardrobe'.

Edmund, for those of you who don't know, is one of a family of four children sent to live in a country house as evacuees in the Second World War.

While it would be a bit over the top to describe him as a black sheep, he is certainly several shades off white.

I hope Dorian won't be offended if I say that he suited the role perfectly!

The rest of the family was portrayed by Alexis Edwards, as Edmund's older sister Susan, Emma Price as Lucy and Stephen Kershaw as Peter.

All the actors made portraying their parts look easy, a sure sign that they had put in a great deal of work.

Rhiannon Dale gave a forceful performance as the White Witch, aided and abetted by a few explosive effects off stage.

Her arch-enemy, Aslan the Lion, was equally well played by Jonathan Millard, who seems to belong to every club and society in Ebbw Vale.

I wonder how he manages to get his homework done!

As always happens in one of these shows, one of the smallest members of the cast came on and briefly stole the show - Marnie Chivers, playing the Robin, earned herself a huge round of applause towards the end of the first half.

Sadly, restrictions on space don't permit me to list the entire cast and crew, but I will say that they all did well in spite of the first-night nerves and some problems with the microphones.

The costumes were fantastic, especially the Giant's, which contained a very hot looking Dean Webb, and the scenery was extremely well-designed.

Musical accompaniment and direction was provided by Craig James and a young lady on the flute.

The show was produced and directed by Kevin Wood and stage managed by David Bevan.

The chairman of the society, Gareth Webb, would like to say a big thank you to all those who helped produce the show, and to the audiences for their enthusiastic support.

Review by: David Meacham

Gwent Gazette - 1996

Blaenau Gwent Young Stars

Youth Musical Theatre Company

'Magic of the Musicals'

(2000)

Producer: Kevin Wood           Musical Director: Craig James

What a joy it is to be entertained by talented young people aged 9 to 18 - and of such a high standard. I first saw this group in the Spring of 1996 and it has been interesting since then to monitor it's progress. Some of those I saw 4 years ago are still with the group and have already appeared with adult societies in shows such as 'Oliver' and 'Music Man'.

Dorian Wood (Son of the Producer) was the Artful Dodger with the Tredegar Operatic Society and Josh Lewis was Winthrop Paroo in 'Music Man' with the Ebbw Vale Society.

Under the skilful guidance of Kevin Wood and Craig James and the encouragement and help of many others it will not be long before more of the youngsters graduate to the senior ranks. I shall look out for them! Kayliegh Morgan, Gemma Carson, Bethan Watkins and Lisa Winstone spring to mind. Lisa gave us a wonderful rendering of 'With One Look' (Sunset Boulevard). But well done all 35 of you and thank you for giving your audience such a delightful evening. And thank you personally for the invite. I look forward to next time.

by: Derek Grattidge

A Review taken from NODA NEWS - Autumn 2000

Blaenau Gwent Young Stars

'Showtime'

(1997)

Producer: Kevin Wood      Musical Director: Craig James

I was pleased to be able to see this group of talented youngsters present an evening's entertainment of excerts from various shows as well as paty pieces of the principal players. I felt the show needed more pace which is very difficult to achieve when the evening is comprised of individual items. Steve Kershaw as the 'link-man' did very well. Well done everyone - I am looking forward to 'Dodger'.

by Derek Grattidge

a review taken from NODA NEWS - Autumn 1997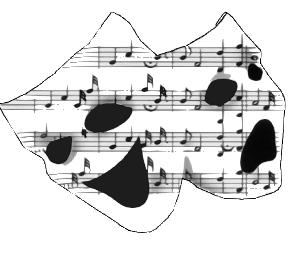 Blaenau Gwent Young Stars

Youth Musical Theatre Company

'Little Shop Of Horrors'

(2002)

Producer & Musical Director: Craig James

Choreographer: Emma Louise Carter

I always look forward to my annual visit to this society and, as the young people leave and, hopefully, join adult societies, so I see others replacing them and taking leading parts, I am always delighted with the standard achieved, especially musically. Much of the credit for this, of course, has to go to Craig who, this year, was not only the Musical Director, but also the Producer. This show presented the society with a different challenge after last years 'Children of Eden'. How well they enjoyed the change, relishing in the freedom of comedy in this very funny piece. Chiffon, Crystal & Ronnette were well portrayed and sung by Lisa Winstone, Kayleigh Morgan and Stephanie Waters. Mr Mushnik (David Jones), Audrey (Emma Carter) and Seymour (Liam Harris) were all well cast, as was Marc Mulcahey as Orin the Dentist, Altogether, a thoroughly enjoyable evening, I was sorry it was not better supported.

by Derek Grattidge

A Review taken from NODA NEWS - Autumn 2001.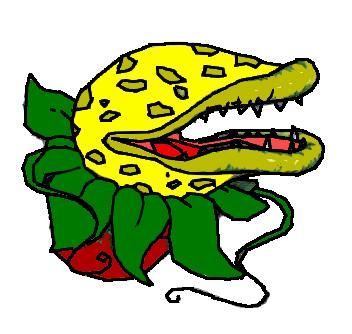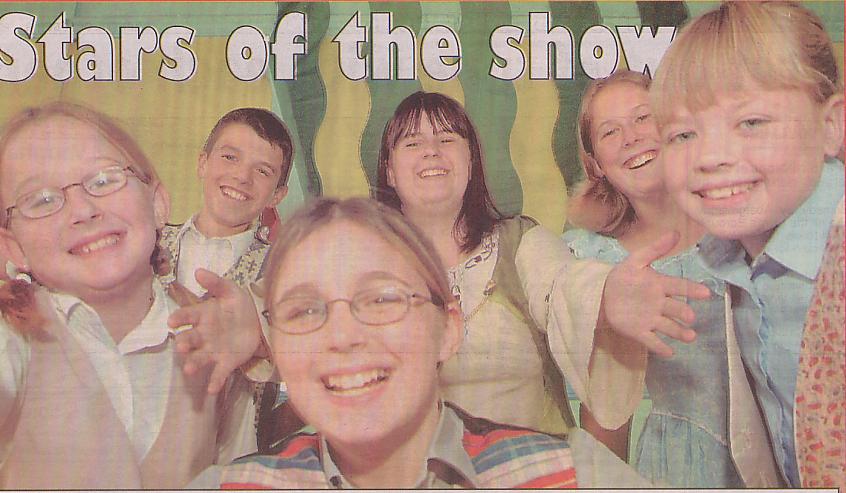 Blaenau Gwent Young Stars

Youth Musical Theatre Company

'Songs From The Shows 2002'

Theatrical youth group, Blaenau Gwent Young Stars enjoyed their seventh Musical Revue last week and proved that they are stronger than ever before.

The performance entitled, Songs From The Shows' lived up to its name and delivered topclass songs from West End hits including, Cats & Joseph and the Amazing Technicolour Dreamcoat.

The show was carried out very smoothly thanks to the entertainers who managed to continue the show after the opening song, One, was interrupted by a fire-alarm that resulted in the evacuation of the theatre. However the Young Stars came back, onto the stage, started from the beginning and carried on with the rest of the show, with style.

Using stunning scenery and an amazing light display, the youngsters performed songs ranging from Sunset Boulevard and I Feel Pretty to Greased Lightnin' and songs from We will Rock You, West End's latest production.

The show also included hits from other Young Stars productions such asSuddenly Seymour, from their latest production Little Shop of Horrors and Lost In The Wilderness' from their most popular performance Children Of Eden.

Again, watching the performance it was hard to believe that the show was performed by people as young as nine and no older than 21 years old.

There was narration through the show that was professionally backed by organist, Craig James. If I had not been sitting so close to the front, I would have wondered where the rest of the orchestra was, because it did not sound like just one instrument - especially when Craig James performed Queen's Bohemian Rhapsody, complete with drums and Brian May's solo.

Well, the young stars again managed to put on a professional act and I wish them luck for their next performance, Godspell, that takes place in January.

By J. Robbins

Review taken from the Gwent Gazette - 29th October 2002

Blaenau Gwent Young Stars

Youth Musical Theatre Company

'Songs From The Shows 2002'

Producer & Musical Director: Craig James

Choreographer: Emma Louise Carter

My first visit to Blaenau Gwent Young Stars and what stars they are! From the opening impact with "One" from Chorus Line, to The Circle of Life (The Lion King) Finale, the superb harmonies, sheer enthusiasm and dedication of these young people was a joy to witness. Craig James Producer/Musical Director motivated this talented cast on a showtime spectacular. Well deserved success is yours as the team work is evident, and everyone on stage showed that they loved being there. Lisa Winstones exceptional rendition of 'The Perfect Year' from Sunset Boulevard showed a rare maturity in her crystal clear voice. David Cordingley gave an outstanding performance of the title song from the same show and Kayleigh Williams powerful interpretation of Love from Annie Warbucks was special. The Juniors Alice the Musical was full of life and so well done. The demanding We Will Rock You showed the company's excellent voice control and diction to advantage.

I had a wonderful evening and was moved by the talent of this company, sincere thanks for your warm welcome and my best wishes for Godspell in 2003!

by: Dee McIlroy

A Review taken from NODA NEWS - Spring 2003

Blaenau Gwent Young Stars

Youth Musical Theatre Company

'GODSPELL'

Producer & Musical Director: Craig James

Choreographer: Emma Louise Carter

An open stage set well designed and built by the company gave atmosphere entering the theatre. Using lit arches for musicians and cast and biblical stone walls, reminding us of the way He walked contrasting with the present day outfits of the cast.

This cast of special young people showed their acting and singing skills and gave controlled, and individual interpretations - so easily overdone, but not here, with this talented team, who all work with the same aims to give an excellent piece of theatre and so much was their own interpretation in this work. David Cordingley (David/Jesus) showed a many facetted performance as Jesus from warmth and understanding to his final fate in an exceptionally moving crucifixion scene using the sentral archway, David's voice rich with emotion. In "All Good Gifts" ably led by Emma Carter and sung with conviction by the cast, the seed sowing was relevant however restarint can sometimes be necessary, although boundaries can be limitless in theatre. "Prepare Ye The Way of the Lord" was a moving rendition led by Lewis Hodson the cast a powerful backup. Kayleigh Williams, Sandra Creswell, Katy Treharne, Josh Lewis and Kayleigh Morgan all gave polished performances. Leah Thomas excelled with "On The Willows", and talented Lewis Hodson made a suitably tortured Judas. The whole cast can be proud of their achievments in this Godspell, which had excellent pace. Credit is due to the exceptional Craig James, musically and inspirationally a tower of strength in this company.

I was very sorry to hear about Lisa Winstone and wish her well. Thank you for an evening of high standards and dedication, and a warm welcome by Chairman Robert Cotton. I look forward to your next original production I know it will be special!

by: Dee McIlroy

A Review taken from NODA NEWS - Autumn 2003

Blaenau Gwent Young Stars

Youth Musical Theatre Company

'To Broadway & Back'

Producer & Musical Director: Craig James

Choreographer: Emma Louise Carter

To go to Broadway and back with this company is an unforgettable journey. Act 1 exploded onto the stage with selections from "Fame" simply and effectively lit. The Broadway selection led by David Cordingley included "42nd St.", "Chicago" and "State Fair" showed the Company's versatility and to hear the spiritual "Godspell" once more was spellbinding. The natural talent of Kayleigh Williams shone through in "I Am What I Am" from "La Cages Aux Folles". These young people all reach for the highest standards, and achieve them. Act 2 The West End selection opened to a light and lovely "Sur Le Plage" from "The Boyfriend", and carried us through many of the wonderful hits. The company is so versatile that thier voices adapt from Rock Musicals to a 1920's delicate touch with ease. Josh Lewis, showed good control and timing in the challenging "Stars" from "Les Miserables", David Cordingley was The Phantom, his stage presence unequalled in "Music of the Night". Welcome back Lisa Winstone, filling the theatre with her superb pure voice. The Juniors all played their parts well in a preview of thier new show, "The Wind in the Willows" it is encouraging to see so many youngsters on stage. Thank you for inviting us to your Musical Revue, and to chairman Robert Cotton for his welcome. What you all achieve in just a few weeks in incredable. Craig James your Producer his high standards apparent, working for you all, with accompanist Pauline Roden. well done, you deserved your standing ovation. You are in a class of your own.

by: Dee McIlroy

A Review taken from NODA NEWS - Autumn 2003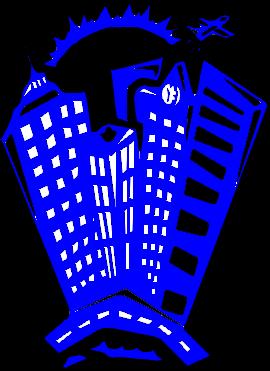 Blaenau Gwent Young Stars

Youth Musical Theatre Company

'Sweet Charity'

Producer & Musical Director: Craig James

Choreographer: Emma Louise Carter

A stylish opening with cast in perfect freeze throughout, showed the control and command of the stage this company has, as Charity Hope Valentine, very well played by Kayleigh Morgan sang her excellent opening number with high energy.

Good ensemble reactions brought interest to the drowning scene which included a dog to add interest! The orchestra set a lively pace under the baton of Craig James, so important to keep the action moving in this show and they really did swing. With many original touches - I liked the way the cast were grouped in the background adding interest during Charity and Vidal's scenes downstage. Vittorio Vidal with good Italian accent, played by newcomer Adam Smith is one to watch, a natural performer with great stage presence. Lisa Winstone as Ursula March brought her acting skills to the fore to good effect, and Josh Lewis playing Oscar was a scene stealer! His speech with Charity in the elevator scene was spellbinding, his expressions priceless. The Big Spender number set with the girls behind a bar rail facing the audience gave maximum effect, subtle tasteful erotica, a fine example of less is more, and well thought out choreography by Emma Carter.

Well done girls - Charity, Helene (Emma Carter) and Nickie (Carley Jones) 'There's Gotta Be Something Better Than This' was absolutely fabulous! The 'Rhythm of Life' scene zipped along at a crackling pace, well lit centre grouped chorus work, led by Ryan Penny as a cool Daddy Brubeck.

Congratulations to creative producer Craig who has the vision and support team to make ideas work. Thankyou for another great show and your hospitality. Looking forward to 'The Best of Times'. Which is also to be performed at the NODA National Conference weekend in Hereford in September, a worthy honour for B.G.Y.S.

by: Dee McIlroy

A Review taken from NODA NEWS - Autumn 2004

Blaenau Gwent Young Stars

Youth Musical Theatre Company

'The Wind In The Willows'

Producer & Musical Director: Craig James

Choreographer: Emma Louise Carter

Once again the junior section presented an excellent fun production of high standards. Opening to a well designed and detailed set with woodland floor - this Company knows, like the professionals, how important  the stage floor is, and it made all the difference. The quartet of animals emerged to enchant us Rat - Rachel Howells, Mole - Gabrielle Amos, Badger - Jordan Reames and the larger than life character of Mr Toad of Toad Hall well played with good characterisation and diction by Lucy Phillips. All showed their acting skills and with all the many other animals raised the roof with their musical numbers and what marvellous music it is - nothing melts the heart more than this! Magical and well lit scenes were created The Riverbank and Toad Hall were stunnin scenes. A real caravan added to the scene (Dean webb and Bethan George) as Black Beauty! Lauren Bennett as Judge R. De Veering had a super clear voice and good stage presence. The snow scene was excellent.

Congratulations Craig, Emma and team, and thank you for an enchanting journey reliving the book, The Wind in the Willows.

Blaenau Gwent Young Stars

Youth Musical Theatre Company

'The Best Of Times'

Producer & Musical Director: Craig James

Choreographer: Emma Louise Carter

Yet another successful production full of excellent performances. The just keeps on coming from this company. Thier Junior section also brings constant surprise strong performers to the front. 'The Best Of Times' covered many of the new musicals, well known excerpts and a selection from thier tenth Anniversary production, 'Annie Warbucks'.

Some of the many highlights, and it is so difficult to single any one of you out as you were all excellent. Lucy Phillips 'When I Look At You' from 'Scarlet Pimpernel' and 'Holding Out For a Hero' her voice was very special indeed. Emma Carter sang I'll Adore from 'Taboo' expressively, and Natalia Taylor-Denning gave a fabulous performance of 'When You're Good To Mama'. Karlie Williams rendition of 'Can You Feel The Love Tonight' was moving, and strong, performances by Adam Smith and Josh Lewis in 'Confrontation' from 'Les Miserables' Lewis Hodson gave a powerful 'I'm Martin Guerre'. The ensemble numbers were exceptional with a brilliant excerpt from thier next show 'Annie Warbucks' led by the special Karlie Williams.

Josh Lewis powerful rendition of 'This Is The Moment' was certainly his very special moment!! It was a pleasure to see you all again, many thanks I had a wonderful night seeing you all reach for the stars and touch them with your best!

Congratulations and a big thank you for your brilliant performance and thank you Craig James, you were all much appreciated by the audience at the NODA National Conference Weekened in Hereford.

BGYS are a credit to the NODA western Area!

by: Dee McIlroy

A Review taken from NODA NEWS - Spring 2005

Blaenau Gwent Young Stars

Youth Musical Theatre Company

'A Decade Of Musical Magic'

Producer & Musical Director: Craig James

Choreographer: Emma Louise Carter

The title says it all as BGYS has achieved ten years of bringing musical magic to the stage. This evening was a most worthy tribute to this successful Company, playing to packed houses. The hard work dedication and commitment that goes into these productions brings out the best in every one of thier members, and as always all were given the chance to shine on this special night and I saw some wonderful performances. From the stylish opening through well chosen and powerful musical selections and excellent choreography we were given a night to remember.

Act 1 gave us the Lloyd webber solo selection which was special with Rhiannon and Megan dee and Gabrielle Amos. The enthusiastic Juniors gave super performances from thier productions. The Stephen Schwartz Medley with outstanding items 'Stranger To The Rain' with Heather Lacey and 'For Good' with Hayley Probert and the Finale 'You'll Never Walk Alone' (Carousel) and the Full Company with 'Somewhere Out There' were sensational in content and with exceptional control. Long may you enjoy great success you deserve it! Thank you for inviting Paul and myself to your celebration production, and foryour kind hospitality.

by: Dee McIlroy

A Review taken from NODA NEWS - Autumn 2005

Blaenau Gwent Young Stars

Youth Musical Theatre Company

'Annie Warbucks'

Producer & Musical Director: Craig James

Choreographer: Emma Louise Carter

The sequel to the famous 'Annie' is bound to be compared, but it's wealth of good music and many interesting characters soon have an effect and make this an ideal production to involve as many of the cast as possible, and with BGYS talent and acting technique this was an excellent show. From the cast point of view the story is great fun and perfect to include the whole age range for this special tenth anniversary production. The set was really creative, time and tremendous effort had been exerted to create two revolves, avoiding constant tabs for the multi scene changes, built by new Chairman Ivor Probert and Team. Golden voiced Karlie Williams was adorable and confident as Annie, her stage presence excellent as she interacted with Oliver 'Daddy' Warbucks, so well played by Josh Lewis his rich voice perfect for the moving 'When You Smile'. The versatile Emma Carter gave a sensitive and skilled performace as grace farrell, and the scheming duo Lucy Phillips as Miss Kelly and Sandra Creswell as Commissioner Doyle worked well together...no mikes needed here!, as did Stephanie Webber as Miss Clark.

Adam Smith was President Roosevelt acting every second, bringing reality to this famous character and the Senators scene was a showstopper! With highly effective well grouped choreography on different levels, creative lighting, and first class costumes by ACE of Brynmawr this was a fiiting tribute to ten successful years for BGYS. It was a super night. Thank you Craig, Pauline, Emma, wishing you good luck for the future as you leave BGYS and Team for your dedication to these young people, congratulations to all the cast, and best wishes for the future.

by: Dee McIlroy

A Review taken from NODA NEWS - Autumn 2005

Blaenau Gwent Young Stars

Youth Musical Theatre Company

'Blackout'

Producer & Musical Director: Craig James

Accompanist Pauline Roden-Sharpe

A perfect replica living room of 1939 sets the scene for this nostalgic and powerful show. Prime Minister Neville Chamberlain's chilling decleration that we are at war is heard leading onto the plight of the evacuee children leaving London. The number 'One Evacuee in Thousands' is led by the talented Narrators Karlie Williams and Jessica Griffiths with thier clear diction and excellent voices this number is reprised throughout the show. This is the story of the Eagle family a typical family of the time and how they are affected by the war and what they went through, a fitting tribute to the sixtieth year of rememberance.

If you are old enough to remember you will know that in spite of the hardship and sadness, there were happier times and music, singing and laughter which was shown here, provided a welcome break from constant uncertainty. 'Sweeping to Victory' was a great numbe rand the title song 'Blackout' both showed the brave spirit of the times. The Eagle family Claire (Chloe Stevens) George (Hywel Dowsell) and Ruby (Carly Smith) gave excellent support. A super performance was given by Jack Hodson of Major Samue Johnson. Rachel Eagle, well played by Harriet Whitehead sang the haunting 'All On My Own' when she chooses to stay in danger at home in London as her friend Susan, a good performance by Emily Nicholas leaves for the country. This was a show full of emotion which BGYS tackled with great sensitivity. True to era costumes by Carol Webb well researched. Well done and Congratulations Producer Craig James and Accompanist Pauline Roden-Sharpe and all at the BGYS thank you it was good to see you all again!

by: Dee McIlroy

A Review taken from NODA NEWS - Winter 2006

Blaenau Gwent Young Stars

Youth Musical Theatre Company

Senior Section

'Les Miserables'

Producer / Choreographer: Craig James

Musical Director: Lynda Maddy

Accompanist: Pauline Roden-Sharpe

Les Miserables is the one. No other production carries the same responsibility, and the pressure is on for perfection. BGYS took this challenge head on. This company recreated and equalled a professional production using a small stage with limited wing space and a technical team who designed and built the ingenious staging outward revolve engineering for the barricade, we can only marvel at their achievments, everything including lighting and effects was as seen in London.

This famous work taking six years to write by Alain Boublil and Claude-Michel Schoenberg is an honour to perform. 'At The End Of The Day' hit us swift and direct as it should. Rickie Lee Arthur gave a superb moving performance of Jean Valjean, he was professional in every aspect with a pure rich voice, and his tormentor Javert once again his control and timing of this role by Josh Lewis was exceptional, thier duet spellbinding. A beautiful performance was given by Lucy Phillips as the tragic Fantine. The factory scene was very well done with realist fight scene. Thenardier (Adam Smith) played a fine role with good expressions an well timed comedy and Heather Lacey excelled as the raucous Madame Thenardier. Little Cosette (Karlie Williams) we pitied as she sweetly sang 'Castle on a Cloud' The barricade scenes were spectacular with Leader Enjolras (Gareth Holloway) Marius (Lewis Hodson) Eponin (Ashleigh O'Callaghan) Gavroche (Thomas Hier) all playing excellent roles. Sandra Creswell gave a sensitive portrayal of Cosette. ACE supplied the authentic costumes, Sharon Probert and Kath Cotton makeup hair/wigs. Outstanding MD Lynda Maddy and her orchestra played this vast score with great feeling and precision enjoying the unique experience. Director Craig James and Team will never forget thier dedicated work with these young people on this production which was presented with the Scenic and Property Hire Trophy for Best Production by Noda Councillor Derek Grattidge, my congratulations to you all and thank you for a special night.

by: Dee McIlroy

A Review taken from NODA NEWS - Autumn 2006

Blaenau Gwent Young Stars

Youth Musical Theatre Company

'Stage By Stage'

Producer / Musical Director: Craig James

Musical Director of Juniors: Pauline Roden-Sharpe

Choreographer: Adam Smith

The accolades just keep on coming for this exceptional company. Thier latest award, the Scenic and Property Hire Trophy for Best Production 2006 was presented by our NODA councillor Derek Grattidge after a wonderful night at this musical review.

Very well thought out musically, essential to stretch these young people and every section achieved just this. You can see they sparkle with interest in their stagecraft. Stephanie Webber gave a strong "The Wizard & I" from Wicked and Adam Smith's 'Being Alive' was powerful, The Therapy Session was also expressive. Lucy Phillips moved us all with her pure and beautiful 'The Perfect Year' from Sunset Boulevard'.

Lewis Hodson gave a very good performance of 'Petrified' (Taboo). I would like to mention all, but the space does not permit, however you certainly excel at what you do.

The disciplined junior section moved and sang well making sure the Biblical and Family Musicals made great impact. Stars for tomorrows senior section, guided by Lynette Watkins. Jekyll and Hyde is thier next production in 2007 and we had a preview with the fabulous 'Facade' and from Les Miserables, Blood Brothers and comedy from 'Avenue Q', brilliant! The full comapny in 'Bring on Tomorrow' from Fame was a fine finale to this evening of talent.

There is a buzz in this theatre when BGYS perform as they focus constantly with Craig James' team leading vision, along with chairman Ivor Probert thier stage manager, and all the team.

Many congratulations on your well deserved award, a fantastic achievment Thank you for your warm welcome. I look forward to Jekyll and Hyde in 2007.

by: Dee McIlroy

A Review taken from NODA NEWS - Autumn 2006

Blaenau Gwent Young Stars

Youth Musical Theatre Company

Senior Section

'Jekyll and Hyde'

Producer/Director: Craig James

Musical Director: Lynda Maddy

Choreographer: Adam Smith   Accompanist: Pauline Roden-Sharpe

Jekyll and Hyde and BGYS excelled again. It is one of the most challenging of musicals, especially fo the title role Doctor Henry Jekyll, who seldom leaves the stage. The story of a man with a conscience, and his search for a cure for mental illness, suffered by his father, using himself for medical experiment. Josh Lewis took this demanding challenge and became the man, an outstanding performance. His fine 'This is the Moment' was electrifying, he fully deserved the standing ovation, and the rest of this talented cast.

This musical has impact for all who have never seen it before as the score has wonderful music appropriate for this well told tragic story. Adam Smith gave a very good portrayal of Gabriel John Utterson, Doctor Jekyll's Lawyer and friend which he played with depth and skill. A mant facetted classic performance of Sir Danvers Carew was given by the imposing Lloyd Middleton in fine voice and his daughter Emma (Jekyll's Fiancee) was beautifully played by Ashleigh O'Callaghan. Her 'Once Upon a Dream' a highlight. A powerful performance was given by Lucy Phillips / Lucy Harris the lady of the night. Emotion packed 'Sympathy Tenderness' with Doctor Jekyll a showstopper, and her scenes with the energised ensemble brought contrasts. Scott Bray (Lord Glossop) Scott Thomas (Archibauld Proops QC) and Jason Price (Simon Stride) also played thier roles well. Technically brilliant the laboratory was built by Ivor Probert and team, sound and lighting so important, spoton cue.

Congratulations Producer Craig James, MD Lynda Maddy and Choreographer Adam Smith and all involved. A night to remember. My thanks for your invitation to this special production. Looking forward to your cabart performance at the NODA Wales & N.I. Conference Weekend! 

by: Dee McIlroy

A Review taken from NODA NEWS - Spring 2007

Blaenau Gwent Young Stars

Youth Musical Theatre Company

Senior Section

'Don't Cry For Me Merthyr Tydfil'

Producer/ Musical Director: Craig James

Choreographer: Adam Smith

These multi-talented young people were given the opportunity to assist and work with the producer. Combining ideas from orkshops held to develop creative writing for the stage. They worked together to give their cast a new direction and to fund raise for the next show.

Opening with a comedy sketch depicting a welsh valley Jones family home, housing a Gran (Helen Thomas) an excellent part complete with attitude!! The family from hell with strong language gave us good comedy and great song and dance numbers!

The varied scenes included auditions which are so close to our hearts and antics at the hairdressers. Under Milk Wood by Dylan Thomas was credit to the famous poet, well controlled diction and quiet contrast to the other items.

All the cast worked hard to make this evening a success, everyone of you excelled. A special mntion for Josh Lewis, Lewis Hodson and Lucy Phillips who were as always outstanding and Adam Smith for his stylish choreography.

With well chosen musical selections an a finale of The Old People Home they gave us thier own ideas and music of thier choice which they perform so well.

It is good to see the results of all your enthusiasm and effort. Congratulations, thank you and well done to you all!

by: Dee McIlroy

A Review taken from NODA NEWS - Autumn 2007

Blaenau Gwent Young Stars

Youth Musical Theatre Company

Senior Section

'A Spoonful of Musicals'

Producer: David Jones,  Musical Director: Pauline Roden-Sharpe

Accompanist: Gareth Chaffey

An atmospheric unaccompanied opening number showed the control skills of these young people leading to the announcers well timed introductions.

This type of production can be more demanding than a full show and credit must go to Producer David Jones on his debut production with all the team and cast. Working with a large cast of all age groups, enthusiasm lit up the stage on every appearance. The high standard, well positioned and artistically lit numbers, (thirty in all) made the hard work so worthwhile. Hopefully now your future rehearsal building is secure. I know it has been a stressful time for you all. The whole company gave thier all, some their first time on stage showing endless confidence that being part of this company brings and it is good to see. Deserving special mention, Kate Lewis who sang 'All On My Own' and Jessica Griffiths gave an exceptional 'I'm Not That Girl' and 'The Sound Of Music'.

The Bugsy Malone number led by Lauren Elias with the boys effectively behind a gauze was also outstanding.

A very enjoyable evening. Many thanks to all you young stars!

by: Dee McIlroy

A Review taken from NODA NEWS - Autumn 2007

BLAENAU GWENT YOUNG STARS

RENT

Director/MD Craig James assisted by Scott Thomas Choreographer Leah Robbins

An outstanding open set, brilliantly lit by Mike Williams, with space for the rock musicians, created a dramatic scene entering the theatre for this hard hitting challenging production at The Beaufort Theatre in February.

Originally a success on Broadway, music, book and lyrics were written by American Jonathan Larson in 1992 who died on January 24th 1996 the night before it opened on Broadway. He posthumously won several awards.

Based on Puccini's La Boheme although the tuberculosis of then, relates to modern day AIDS in today's world so the musical revolves around the lives affected by Bohemian drug culture and this horrendous disease Every young person on stage was involved totally, obviously focused in the moment and gaining from playing these powerful roles. We as observers found the raw scenes both interesting and moving for these were the lives they led and there is no easy way to relate these harsh realities.

What was astounding was the rock band of brilliant musicians creating the essential atmosphere and the choreography by the talented Leah Robbins.

Kristian Morse as Roger Davies shone and was a force to be reckoned with, he and his co actors Scott Thomas as Mark Cohen and welcome back to Lewis Hodson as Tom Collins, gave such good honest portrayals and sang from the heart, in fact this whole production was just that, honest, real, we were almost intrusive the cast were so immersed in their roles, acting and singing. At times diction was inaudible, inevitable when a rock band is the only answer for this type of production. Craig Legg skilfully jumping in his high heels as Angel did very well, Golden voiced Laura Quantik brought intense pathos as the tragic Mimi, Audrey Evans as Maureen, Megan Dee as Joanne and Thomas Hier as Bennie all gave very good performances. A special characterisation of Mrs Cohen was given by Emily Nicholas.

Theatre does not just entertain, it moves an audience and this BGYS production did just that, well done to you all, production team, Director/MD Craig James assisted by Scott Thomas and Choreographer Leah Robbins , cast and all involved.

Thank you for your welcome and hospitality. All the best for 'Our House'

A Review taken from NODA NEWS

BLAENAU GWENT YOUNG STARS

BUGSY MALONE

PRODUCER DAVID JONES. MUSICAL DIRECTOR ROBERT WADE CHOREOGRAPHER LEAH ROBBINS

Most youngsters would love to take part in this musical, playing gangsters with splurge guns, custard pies and 1920's swiftly paced musical numbers. BGYS Juniors, bubbling with enthusiasm showed just how much they were enjoying being on stage at the Beaufort Theatre in October the second this show started. .

A very well designed open set greeted us as we entered the theatre with creative lighting and the smooth as silk overture played so well by the effective orchestra under the expert baton of MD Robert Wade setting the scene.

The splurge guns were soon in action to show who was boss, as Fat Sam a very strong performance by Jake Thomas is threatened by a cool Dandy Dann(Gareth Price). All the gangsters were well played, and Dominic Sidoli as the lead, Bugsy Malone did very well, word perfect, with loads of stage presence. A nice confident performance of Blousey Brown was given by Morgan Leyland, with a lovely strong singing voice. Lauren Elias gave Tallulah plenty of pizzazz and the famous Tallulah number came over well.

The lovely part of Fizzy was given sensitivity by Tegan Carey-White.

There were so many parts well done, all put their hearts into everything they did to make this a successful show.

Well thought out scenes with effective choreography and all on set seen to advantage.

The finale number really showed the skills these young people had learnt with their slick and smart routines.

Very well done Producer David Jones MD Robert Wade Choreographer Leah Robbins, all the team and cast.

What is achieved by all your hard work and inspiration is remarkable and appreciated.

Every future success to David Jones for his M.A.studies. Thank you for your kind hospitality.

All the best to BGYS for Rent in 2010

A Review taken from NODA NEWS